Mobile Detailing in North Las Vegas, NV - Perfect Finish Detailing
Welcome to Perfect Finish Detailing, the premier destination for Mobile Detailing services in North Las Vegas, NV. Our commitment to excellence and dedication to delivering the best detailing services has made us a trusted name in the industry.
Why Choose Perfect Finish Detailing?
Professional Auto Detailing
Our services range from basic car cleaning to comprehensive auto detailing. We understand the nuances of auto detailing and ensure that every vehicle we handle shines inside out.
Convenience is key. With our Mobile Detailing near me service, you don't have to come to us; we come to you. Whether you're at home or your workplace, our team will ensure your vehicle looks its best.
Starting from just $75, our auto detailing services offer value for money. We have packages tailored to fit every budget without compromising on quality.
Expertise in Various Detailing Types
Whether it's interior detailing, exterior detailing, or engine detailing, we have the expertise and equipment to do it right.
Benefits of Auto Detailing
Improves Appearance: Regular auto detailing enhances the look of your vehicle, making it look as good as new.
Maintains Value: Vehicles that are regularly detailed have a higher resale value. It's an investment that pays off in the long run.
Enhances Driving Experience: A clean and well-maintained vehicle offers a better driving experience.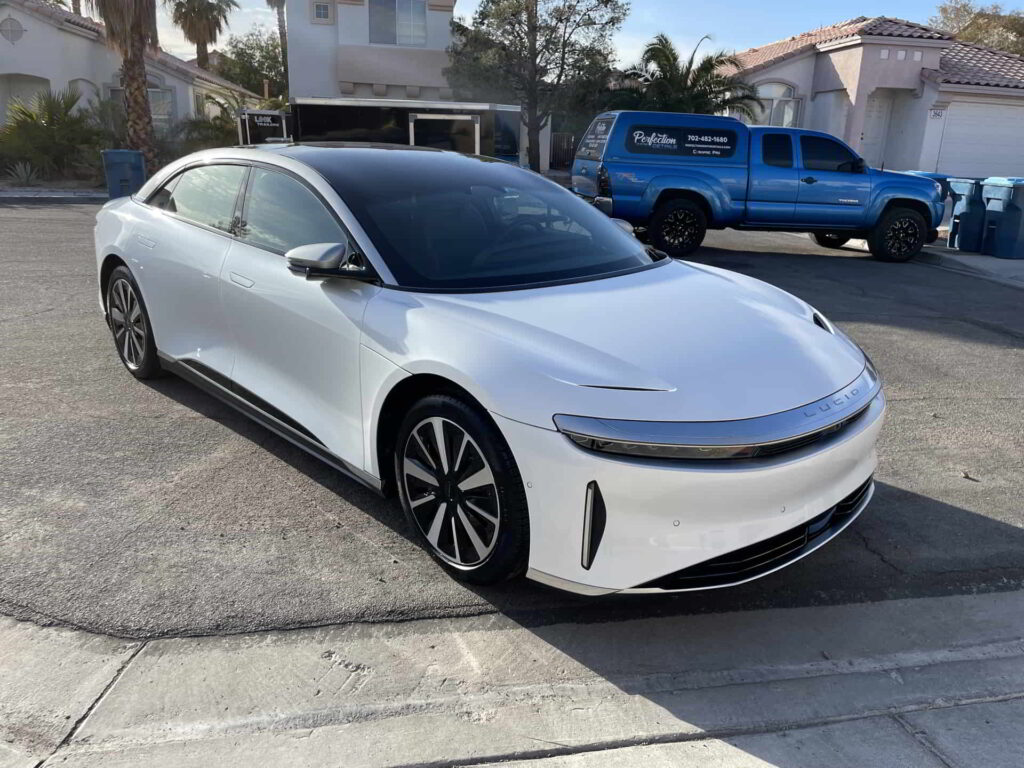 From cleaning and polishing to waxing or sealing, our auto detailing process is thorough. We use the best products in the industry to ensure your vehicle not only looks good but is also protected from the elements.
Contact Perfect Finish Detailing Today!